Python while Loop Statements
While loop is used in Python to repeat a block of code until the condition in while statement is true. It is also used quite frequently in Python.
The syntax of while in python is given below.
while test_expression:
loop body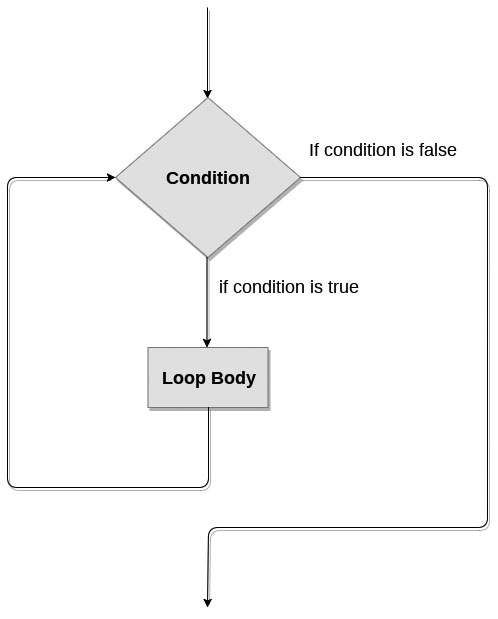 Let us browse some examples to get a clearer picture of the while loop in Python.
Example 1:- Print from 1 to 5 using while loop
i=1;  
while i<=5:  
    print(i);  
    i=i+1;
1
2
3
4
5
while loop with else
We can use an optional block with a while loop that will execute once the loop is terminated. But one thing to notice is that, if the loop contains any loop control statement ( i.e. break, continue or pass ), then the else block is not executed.
i = 1
while i<=5:  
    print(i)
    i = i + 1
else:
    print("Loop terminated")
1
2
3
4
5
Loop terminated
SHARE Python while Loop Statements